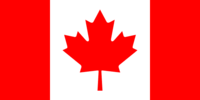 Proudly Canadian
We're 100% Canadian and proud of it.
Our office is located in Ottawa, Canada.
All our servers are located in Canada.
We do not outsource to companies in other countries. When you pick up the phone and call us, you can be assured the phone in our office in Canada (Ottawa) is ringing.